Speaking Engagements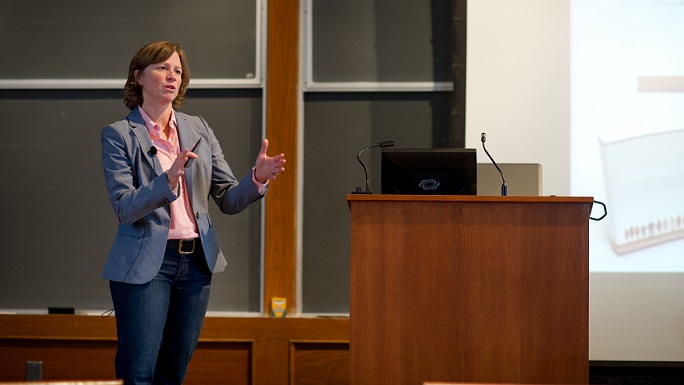 A natural educator, Kathryn Hamm has spent the past 10 years, speaking and consulting with wedding professionals about same-sex wedding trends, best practices when serving today's couples, and how to think 'outside the box' when considering the modern market. She has also led planning workshops for engaged couples, served as an expert on a variety of panels, and speaks to undergraduate and secondary school student groups about her personal and professional experiences as often as she can.
Because of her background as an entrepreneur, school counselor, administrator, social worker and marketing and sales associate, her approach is quite unlike most other industry speakers. She offers a thoughtful perspective that is grounded in experience, intuition and research, with an eye for developing an interactive and interpersonal presentation that engages her audience, from large to small group.
For more information on previous speaking engagements, please review her appearances listing on GayWeddings.com
In addition to her speaking experience, Kathryn has been interviewed regularly by sources such as MSNBC, the Associated Press, the New York Times, the Washington Post, ABC News, CNN, NPR's Tell More, the Chicago Tribune, the Dallas Morning News, and the Los Angeles Times, and shares her thoughts on same-sex wedding trends via her column on The Huffington Post and WeddingWire's ProBlog.
Kathryn holds a Masters in Social Work from the Catholic University of America and an Undergraduate degree in Psychology and Women's Studies from Princeton University. Prior to becoming the President of GayWeddings.com, Kathryn spent 10 years as an educator and school administrator in the Washington, D.C. area and also worked in marketing and sales for Discovery Communications and the WUSA's Washington Freedom.
For booking information, please contact the office.