Progress and Challenges For The LGBT Community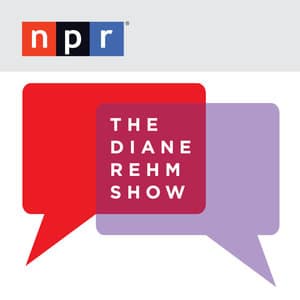 Kathryn joined guest host Lisa Desjardins of PBS NewsHour on The Diane Rehm Show on June 16, 2016 to discuss the challenges and the progress faced by the LGBTQ community, particularly in light of the recent massacre in Orlando, Florida where one man killed 49 LGBTQ Latinx patrons and injured 53 more.
The discussion also included Mark Potok of the Southern Poverty Law Center; Laura Durso of the Center For American Progress; and Emma Green, senior associate editor of The Atlantic, covering politics, policy and religion.
The group discussed the nature of the terrorist attack at the Pulse Nightclub and the high incidence of hate crimes against the LGBTQ community.
Kathryn also discussed some of the data revealed in the 2016 Survey of Contemporary Couples & Current Wedding Trends, including the fact that LGBTQ couples report receiving less emotional support from parents that non-LGBTQ couples, and that same-sex couples who are millennials report more fear of rejection when planning their weddings.
From The Show
Lisa Desjardins: "Kathryn Hamm, you founded GayWeddings.com, cofounded it in 1999, 17 years ago, a completely different atmosphere. I want to ask you about what you think has changed business-wise for the better. What do we know — I know you've recently done some surveys about what's happening perhaps because of marriage equality on the positive side. Tell me your observations."
Hamm: "We've had the wonderful opportunity to live in the progress side. And I would say any of us in the LGBTQ community recognize that this wasn't the end all, be all, as Laura pointed out, but it — in the wedding industry we do love, it's a happy thing. We're spending this time and this very joyful day that for all couples really exists as this one isolated moment in time. I can tell you that in the study, the 2016 survey of contemporary couples, which we did with CMI, WeddingWire, GayWeddings and the Gay Wedding Institute is quite incredible.
"What we were looking at is what has happened with the impact of marriage equality for all couples. And we have seen some great things like emotional support from parents improving for same sex couples. Those numbers have raised for — have gone up for same sex couples from 46 percent to 60 percent. But those numbers pale compared to 86 percent of opposite sex couples who feel emotionally supported by their families.
"Additionally one of the other things that we were looking at is why more — with more couples feeling — same sex couples feeling comfortable coming out and having their weddings, couples still feel a lot of fear of rejection when they're in the process of trying to book wedding professionals. This is not something that any opposite sex couples experience or report."
Listen online or read the transcript at www.thedianerehmshow.org.